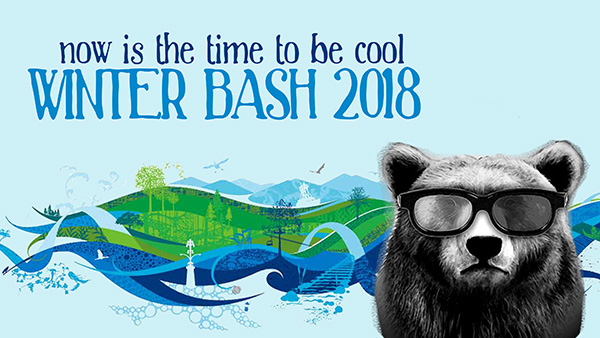 FREE EVENT FOR HIGH SCHOOLERS
AT HIGH HILL CHRISTIAN CAMP
Come experience camp in the winter. Recharge your batteries and rekindle the summer camp flame with other students. Best part, it's FREE! We are really excited about this event. If you have any questions, please contact

John

.



Winter Bash will be a time for your camper to dig deeply into the Word over the course of 24 hours while having a blast hanging out with other kids who attend High Hill Camp. This year we are actually using Winter Bash as a precursor to camp by studying the concept of "SERVE," which will be the main focus of all of our sessions of camp this summer. We want our campers to come to Winter Bash ready to warm up, and leave here on fire for God and the great things He does.
YOU MUST PRE-REGISTER FOR THIS EVENT!

ACTIVITES & STUFF PLANNED FOR THIS WEEKEND INCLUDE:

Hot Cocoa Bar
Late Night Fun
Polar Bear Plunge (if you're brave enough)
Small Group Games
Breakout Sessions
Indoor Praise & Worship
Three Meals

DEANS FOR WINTER BASH ARE
BJ Jenkin, Youth Minister at Kirkwood Road Christian Church &
John Hancock, Director at High Hill Christian Camp
ABOUT OUR SPEAKER & WORSHIP LEADER
---
---

Friday
Registration 5:00-6:30 pm
Dinner 6:30-7:00 pm
Free Time 7:00-8:00 pm
Main Session #1 8:00-9:00pm
Break Out #1 9:00-9:30 pm
Movie/Free Time 9:30-11:30 pm
Snack 10:00 pm
Go to Bed 11:30 pm

Saturday
Wake Up 7:00 am
Breakfast 6:30-7:00 am
Hang Out Time 8:30-9:00 am
Main Session #2 9:30-10:30 am
Break Out #2 10:30-11:00 am
Polar Bear Plunge 11:30-12:30 pm
Lunch 12:30-1:00 pm
Main Session #3 1:30-2:30 pm
Break Out #3 2:30-3:00 pm
Free Time 3:00-3:30 pm
Close & Clean Up 3:30-4:00 pm
Go Home 4:00 pm
---
---
WHAT TO BRING

Bible
Notebook/Pen
Warm Coat/Jacket
Twin Bedding/Sleeping Bag
Pillow
Towel/Washcloth
Toiletries (soap, shampoo, etc)
Extra clothes if you're doing the Polar Bear Plunge