---
---
WOMEN'S WEEKEND
AT HIGH HILL

MARCH 3-4, 2017
---
---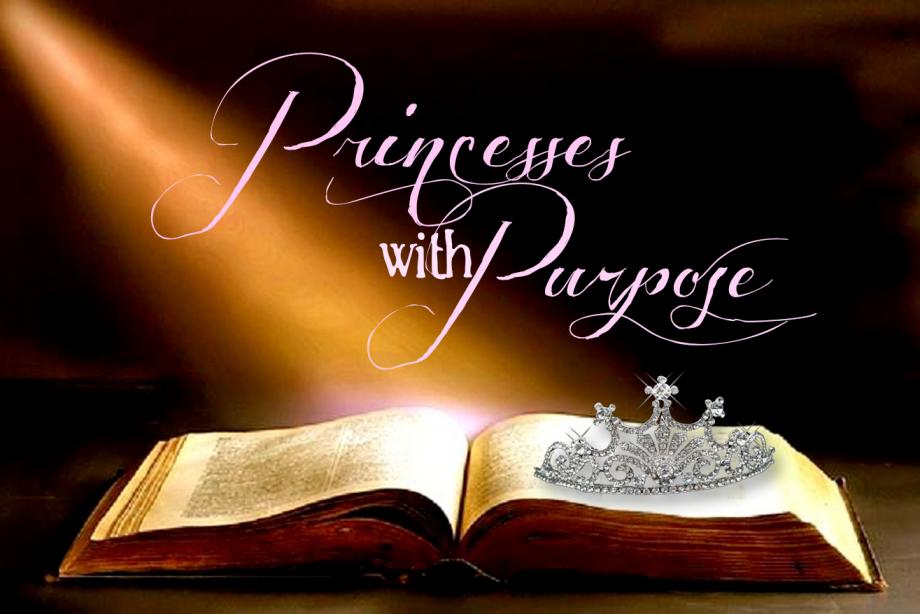 Do you realize that as a daughter of the King, you are a princess? As a princess of the one true King, what is your purpose? Come share in a weekend of fellowship, food, and fun with other sisters as we learn about what it means to be a Princess with Purpose.
TENTATIVE SCHEDULE
FRIDAY
4:00-6:00 Registration/Photo Booth Open
6:00-7:00 Dinner
7:00-8:00 Session - "Princesses"
8:15-8:45 Workshop #1
8:45-9:15 Workshop #2
9:15-10:00 Sweet & Salty Snacks & Trivia Time
10:00-??? Free time or Bedtime

SATURDAY
8:00-9:00 Breakfast
9:00-10:00 Session - "With"
10:00-10:45 Discussion Groups
10:45-11:00 Break
11:00-11:30 Workshop #3
11:30-12:00 Workshop #4
12:00-1:00 Lunch with Round Table Topics
1:00-2:00 Session - "Purpose"
2:00-??? Pack Up & Head Home OR Play Paintball (see below)
WHAT TO BRING



- Bible, Pen & Paper
- Casual Clothes
- Twin Size Bedding
- Pillow
- Toiletries
- Towel & Washcloth
- Flashlight

SWEET OR SALTY SNACK TO SHARE FOR FRIDAY NIGHT
ABOUT OUR WORKSHOPS



Our planning committee felt that out of our 50+ member churches at High Hill Christian Camp, we had to have plenty of women doing ministries or being involved in areas that others could truly benefit from learning about. So our workshop sessions are made up of women JUST LIKE YOU - doing life and ministry where they are planted. Some of our workshops will be about ministries that you could possibly start at your own church (like foster care needs, helping the homeless, or missions work), but there will also be workshops that will help you learn how to grow in your own life and ministry (mentoring, praying scripture, etc).

Our prayer is that we can spend a weekend getting to know the sisters in our area and hopefully put you in touch with some new friends that share a heart for the same things you do.
ABOUT THE SPEAKER -

Sundi Jo Graham



Surviving sexual abuse, rape, abandonment, fear, pride, a food and pornography addiction, and more, God has given Sundi Jo a testimony to share with others seeking hope, including a 145 lbs. weight loss.
In 2009, all the pain she'd been burying came bubbling up and she had two choices: she could end everything or reach out for help. After an intervention from three of her friends and one of her pastors, they drove her to a residential discipleship program, where she spent the next year allowing God to heal the deepest, broken places of her heart. She says it was one of the hardest, most rewarding things she's ever done in her life.
Sundi Jo learned who she was in Christ, that God loved her with an everlasting love, that He had an amazing plan for her life, and that her past didn't have to control her future. For the first time in her life, she truly understood redemption.
In 2012, God called her to continue the mission of offering hope to the broken. She said "No" about 85 different times, trying to convince herself He was making a huge mistake. She finally said "Yes" to His plan and decided to stop being disobedient. Out of that decision, Esther's House of Redemption was born.
In 2015, Sundi Jo learned a big lesson: life isn't about me. So.. She packed up her comfortable life and moved back to her hometown of Belle, Missouri, the one place she swore she'd never return, to open Esther's House. What an adventure God has her on!
She now spends her days mentoring others, leading the ministry, and doing just what God has called her to do – offering hope to the broken. She says, "I still pinch myself at the reality of calling this a job."
Sundi Jo is the author of Dear Dad, Did You Know I Was a Princess?, a memoir of gritty redemption, chronolicing her one-year journey through her own discipleship program.
EXTRA FUN: WOMEN'S PAINTBALL
Our paintball course is here on the camp property, and gameplay will last about an hour depending on the number of participants. We should be done playing by 4:00 p.m., and you're welcome to shower/clean up before leaving if you want. We think this opportunity will be a LOT of fun and hope you consider joining us!
COST TO PLAY IS $20
If you're interested in playing, make sure to bring appropriate clothes (long sleeve shirt, pants, and shoes you don't mind getting dirty), and be ready to have a good time! You do not have to be an experienced paintball player - we will show you what to do. If you want to just stick around and watch, that's fine, too!