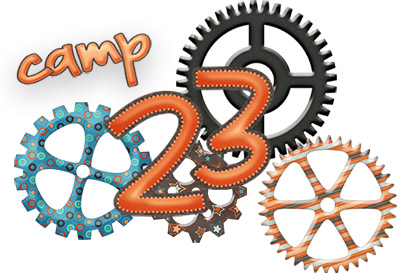 Camp 23 (2nd & 3rd Graders)
Date: July 6, 2017 - July 8, 2017
Camp 23 offers a transition year for our campers. Following Kick Start camps where our campers attend an overnight camp with a parent and before the longer session at Camp 34, Camp 23 gives campers an opportunity to be at camp on their own for two nights. These campers will get the gears turning in their minds and hearts through worship, Bible lessons, activities, and creative spiritual application. Along with all of that, they get the fun camp experiences of the blob, the zipline, paddleboats, kayaks, the swimming pool, campfires, 9 square in the air, GaGa ball, canteen, sleeping in the cabins, singing fun songs in the dining hall, group games, and so much more!

Camp 23 is perfect for your 2nd grader who is ready to be at camp without Mom or Dad and for 3rd graders who aren't quite ready for that extra night of camp yet. If you have any questions about which session is right for your camper, please don't hesitate to contact us at

highhillchristiancamp@gmail.com

.
Camp 23 registration will be on Thursday from 3-5 P.M. Camp will end Saturday at 1 P.M.

The pool will be open for campers from 3:30-5:00 on Thursday after they register and get moved into their bunks.
[
back
]