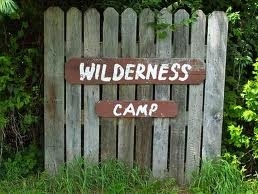 Junior High Wilderness Camp (7th & 8th Graders)
Date: June 17, 2018 - June 20, 2018
Jr High Wilderness camp is for 7th & 8th graders looking for a more authentic camping experience! Our wilderness camp is located in the woods adjacent to our main camp and features rustic bunkhouses and a shelter house for meals. Campers will have personal time with God, lessons, worship, and spiritual application in unique ways. They will also cook some of their own food, work as a team in cleaning up, participate in activities like hiking, swimming, fishing, paddle boating, blobbing, geo-caching, shooting, archery, and more! Wilderness campers will have the time of their life in the woods while growing closer to God.
(Please be aware - our wilderness camp is VERY RUSTIC. There is no air conditioning in the open-air cabins and almost all of the campers' time is spent outdoors. Your child will need to be prepared for a campsite that has no electricity or running water. They will, however, have time to play in the lake and swim in the pool each day.)

Jr High Wilderness check-in will be from 4-5 P.M. on Sunday, June 17th. At 5:00 the campers will make their way down to the wilderness camp with the dean - parents are more than welcome to stay until this time and go to the campsite with their camper to help them get moved into their cabin.

Camp will end at 3 P.M. on Wednesday.
[
back
]