Thank you for your interest in our event. We are excited to say that we have reached our max capacity for this year!  This means that unfortunately, registration is now closed.
 Please look for information on Women's Weekend 2019 very soon! If you have questions,
you may call Lori at 636-585-2262 or email office@highhillcamp.org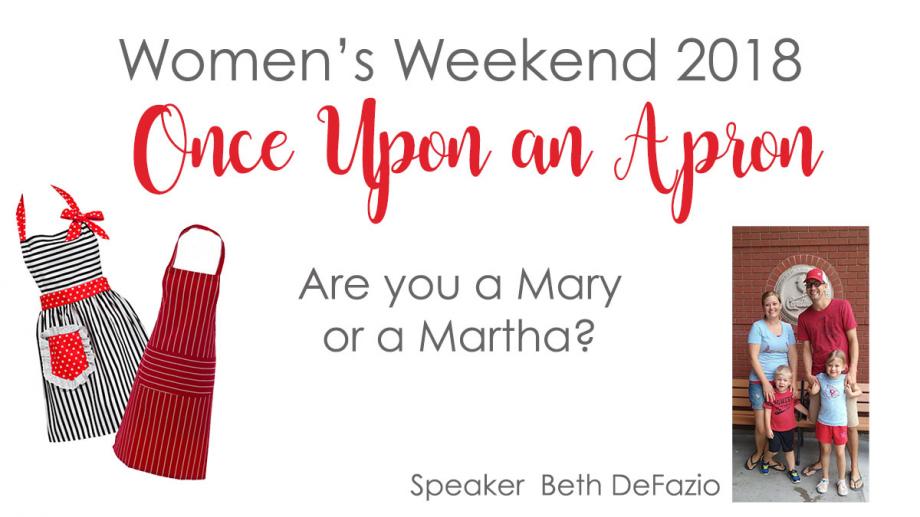 Mary and Martha are sisters that we find in the New Testament.  They were friends of Jesus.  They are known for the time Jesus came to visit and while Martha scrambled about busily to serve Christ, Mary sat calmly at His feet and listened to His teaching.  Both ladies served God in very different ways, but they loved Him equally.   Are you a Mary or a Martha – and how does that affect how we love and serve Christ in OUR lives?  
FRIDAY
4:00-6:00      Registration/Move into Rooms/Prayer Walk
6:00-7:00      Dinner ("Mary" – Baked Potato Bar, Salad, Dessert)
7:00-8:00      Reflection Class – Are you Mary or Martha?
8:00-8:15      Break
8:15-9:30      Main Session #1 (Martha) 
9:30-11:00    Snacks & Hang Out (prayer room open)
11:00            Bedtime
SATURDAY
7:00-8:00      Prayer & Coffee Time
8:00-9:00      Breakfast (Waffles, Mixed Fruits, Sausage, Yogurt, Cereal)
9:00-9:30      Mini Session
9:30-10:15    Break/Pack & Load
10:15-11:15  Mary & Martha Classes/Discussions
11:15-11:45  Break/Additional Discussion Time
11:45-12:30  Lunch ("Martha" – Grilled Chicken, Choice of Pasta, Grilled Veggies, Salad, Dessert)
12:30-1:30    Craft Session
1:30-3:00      Main Session #2 (Mary)
3:00-3:30      Head Home
(3:30-5:00     Paintball) 
ABOUT THE SPEAKER – Beth DeFazio
Our speaker for the weekend is Beth DeFazio.  Beth graduated from Ozark Christian College in 2003 with bachelor's degrees in Bible & Psychology and then in 2017 from Liberty University with a Master of Arts in Communications. Beth joined the faculty at OCC in 2016 as a professor of Speech and Biblical Communication.  Beth has been speaking for women's and youth events for over ten years.  She enjoys joining like-minded women in worship and study and to watch transformation take place by the power of the Holy Spirit. She, her husband Michael, and two kids live in Joplin, MO.  
ABOUT OUR WORSHIP LEADER – Becca Washington
Our worship will be led by Becca Washington from Gateway Christian Church in St. Louis along with a few others from their church.  She is very excited to be a part of this weekend and leading our ladies into the presence of God through worship.
ABOUT OUR WORKSHOPS
Our first "workshop" will be a time of reflection with questionaire style helps – Do you identify more with Mary or Martha?  And then a time of discussion will follow.
Our second workshop time will be an actual class. There will be 3-4 classesto choose from.  This will be a longer workshop time so that there can be plenty of discussion, fellowship, and prayer during the class.
ABOUT OUR CRAFT TIME
There is something to be said for object lessons.  Our craft time will feature a hands on craft-object lesson for everyone.  You will participate in the craft while we share a deep truth with you.  In the end, you will take your craft home as a reminder of what you learned this weekend.
WHAT TO BRING
– Bible, Pen & Paper
– Casual Clothes
– Twin Size Bedding
– Pillow
– Toiletries
– Towel & Washcloth
– Flashlight
CONCERNING NURSING BABIES
We have had a few questions about if it's possible/allowed to bring a nursing baby to the retreat.  A nursing baby is welcome.  If they are mobile or very vocal then we ask that you have someone additional come to help take care of them during sessions and workshoips.  This lady would also need to pay for room and meals as they would be taking another attendee's space.  This is our policy because some of the women paying to attend are moms who are needing this quiet time away for spiritual growth, and we want to be sensitve to their needs as well.  Thank you for your understanding. If you still have questions or would like to discuss this subject, please call Lori at 636-585-2262.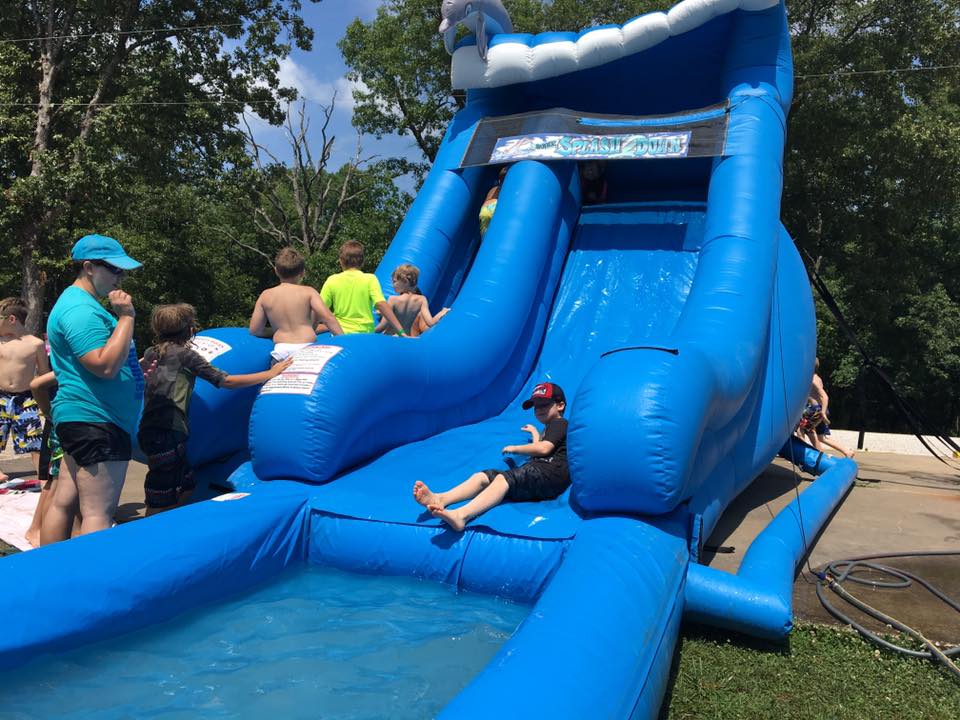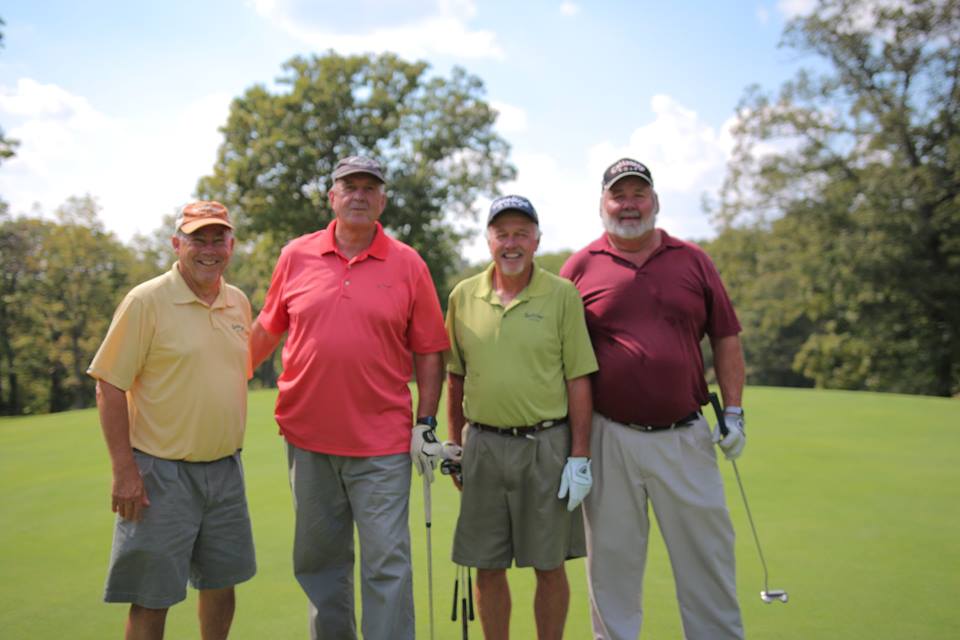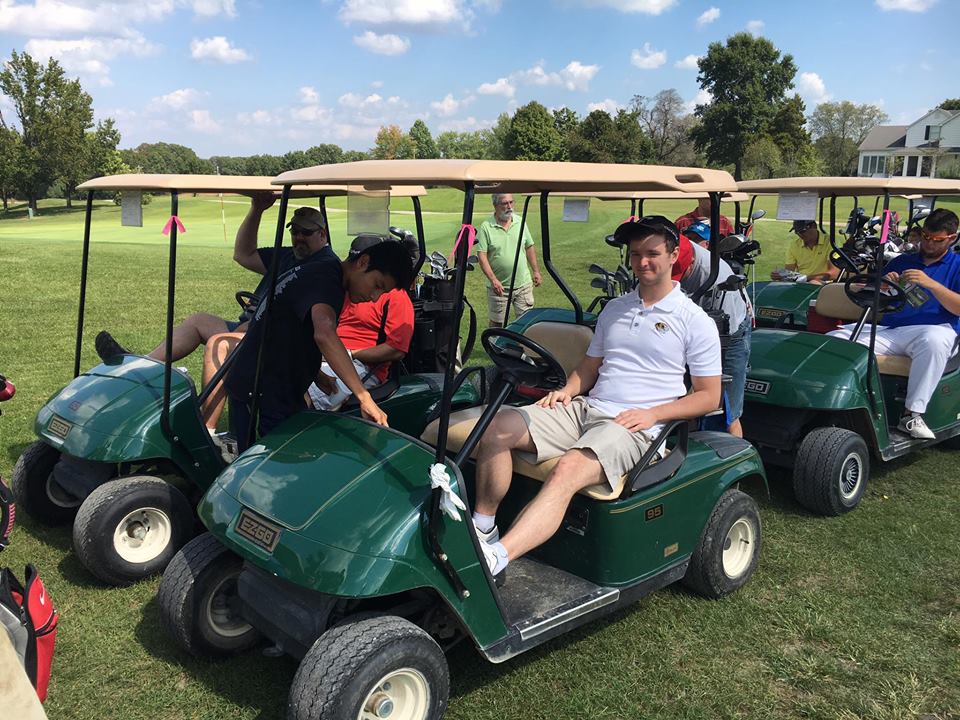 High Hill Christian Camp & Retreat Center
Address
20 Camp Lane
High Hill, MO 63350