Family Camp is an opportunity to bring the whole family and enjoy camp together! We invite you to come and experience all the things you love about camp—campfire, the pool, the lake, being outdoors, worship, and more—with your family! This would be especially good for first-time campers to see what camp is like before coming on their own.
Family camp begins with registration from 4-6 P.M. on Friday and concludes at 7 P.M. on Saturday. Here is our tentative schedule:
Friday, May 31st
4:00 pm Check-In/Free Time
Pool & Lake Open
6:00 pm Dinner
7:00 pm Main Session
8:00 pm Pool Party & S'mores
9:30 pm Head to Bed
10:00 pm Lights Out
Saturday, June 1st
8:00 am Breakfast
9:00 am Main Session 
10:00 am Breakout Session
11:30 am Free Time
12:00 pm Lunch
1:00 pm Nap/Quiet Time/Family Devotions
2:00 pm Camp Activities Open
3:00-4:00 pm Canteen Open
5:00 pm Dinner – All Activities Closed
6:00 pm Main Session
7:00 pm Depart for Home
For information on what to bring, click here.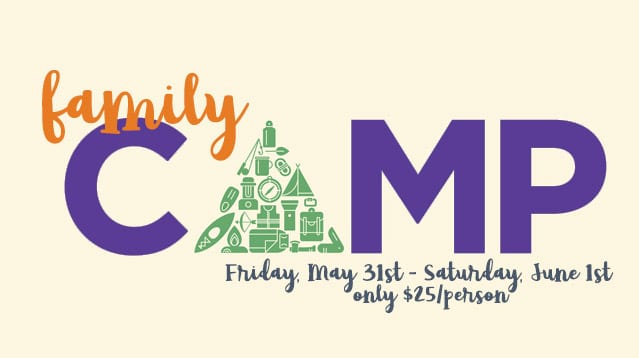 High Hill Christian Camp & Retreat Center
Address
20 Camp Lane
High Hill, MO 63350