About Us
Christ in the Center. Kids at the Heart. Fun for All.
The camp was established in 1954 on an eighty-acre tract of land donated by the Harold Nebel family of High Hill. The camp was originally  established by fifteen churches in eastern Missouri due to overcrowding at other Missouri camps. The desire was to not only have needed space, but to have a camp that was easily accessible to area churches. In our first summer, we hosted 105 campers and 20 volunteer faculty in tents.
The camp now has a large dining/meeting lodge, a retreat center (with another under construction), three log cabins, a dorm, various outdoor meeting areas, a pool, lake, and other recreation activities, and is constructing a multi-purpose building.
We are currently serving around 50 member churches and host over 1,000 campers and an additional 200 volunteer faculty every summer.  Additionally, the camp has become a facility that can be used year-round for retreats and rentals.
God is using High Hill as a place of fellowship in nature for many people every year.
High Hill Christian Camp exists to

provide facilities and programming where youth, adults, and families encounter Jesus.
High Hill Christian Camp seeks to keep CHRIST in the center of everything we do.
CHALLENGING

– Equipping the next generation of Christians
– Providing a life-changing experience
– Dynamic growth physically, mentally, emotionally, and spiritually

HAVEN

– Safe and Secure
– Encountering Jesus
– Hospitable
– Disconnecting from the noise

REVELENT

– Fun and Engaging
– Camper-focused
– Cutting edge and culturally aware

INTEGRITY

– Biblical foundation
– Christ-centered
– Authentically honest, vulnerable, and humble

SERVANTHOOD

– Leadership
– Passionate
– Stewardship
– Excellence

TOGETHER

– Extension of local churches
– Equip and partner with local ministries
– Relationship building both individually and church-wide
– Engagement opportunities through outreach, volunteerism, and missions/ministry
High Hill Camp employs several year-round employees in addition to part-time staff and volunteer faculty during the summer.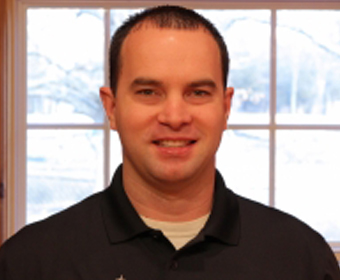 John Hancock
Director
John is head of the full and part-time staff. He is also in charge of public relations/church visits, fundraising, programming, and long-range planning. John began serving at High Hill in January 2016.
Cell Phone: 636-466-0582
Office Phone: 636-585-2262
Email: director@highhillcamp.org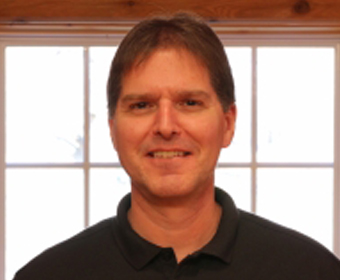 BRIAN GLORE
Facilities Manager
Brian oversees the upkeep and improvement of the camp, managing paintball, ropes course, and assisting with wilderness camps.  Brian began serving at High Hill in May 2017.
Cell Phone: 314-852-8051
Office Phone: 636-585-2262
Email: brian@highhillcamp.org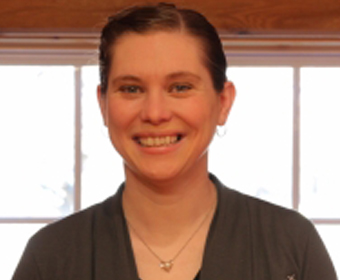 LORI HANCOCK
Programming, Retreats, & Office
Lori coordinates all our retreats, develops and distributes all camp promotion, newsletters, and website information, and assists with summer programming. Lori began serving at High Hill in January 2016.
Cell Phone: 636-466-0292
Office Phone: 636-585-2262
Email: office@highhillcamp.org
High Hill Camp is advised by a Board of Trustees made up of members of our partner churches.
Nick Borcherding
President
Nick attends First Christian Church Washington
DONNA MYERS
Treasurer
Donna attends First Christian Church Washington
SHAWN HUCKABA
Trustee
Shawn attends Harvester Christian Church (Troy)
MARK WALTERS
Vice President
Mark attends Harvester Christian Church (St. Charles)
JASON PIERSON
Trustee
Jason attends High Hill Christian Church
RANDY DIEBEL
Secretary
Randy is on staff at Wentzville Christian Church
BRANDON HAMMOND
Trustee
Brandon is on staff at O'Fallon Christian Church
The Bible teaches that Jesus Christ is the one and only Son of God who died for our sins and arose from the dead (
1 Corinthians 15:1-8
). The Bible is the inspired Word of God (
2 Timothy 3:16
). While all persons have worth in God's eyes, all have sinned and fallen short of the glory of God (
Romans 3:23
). According to the Bible, the forgiveness of sins and the promise of eternal life are available to all who trust Jesus Christ as Savior and Lord (
John 3:16
). Becoming a Christian involves repenting of sins, confessing faith in Jesus Christ, and being baptized into Him (
Romans 10:9
; 
Acts 2:38
). The church is the body of Christ and exists on earth to save the lost and to edify the saved and is empowered in this task by the Holy Spirit (
Ephesians 4:1-16
). One day, Jesus Christ will return to earth for His church and He will reign forever as Lord of Lords and King of Kings (
1 Thessalonians 4:13-18
).
High Hill Christian Camp & Retreat Center
Address
20 Camp Lane
High Hill, MO 63350