Retreat Centers – High Hill Christian Camp has two main buildings that are most frequently used for our retreat groups. Groups smaller than 30 will enjoy the cozy atmosphere that Cedar Lodge has to offer, while larger groups will benefit from using a combination of Nebel Hall, our log cabins, and/or McKinzie Dorm.
Nebel Hall is our largest meeting area. The upper level features a dining room that will accommodate up to 200 people and doubles as a meeting/worship area. The entire building is air-conditioned and heated for year-round use. The lower level of this building features 8 sleeping rooms with various layouts from queen only to queen and bunk to twins only. Two sets of the eight rooms are joined together with a pass-through door that allows for easy access between rooms. In addition to the sleeping rooms, the downstairs holds a lounge with log furniture, fireplace, and pool table for your leisurely enjoyment and a conference room for meetings. The lower level retreat center is complete with separate men's and women's bathrooms, each with 4 shower stalls.
*USE OF NEBEL HALL REQUIRES OUR MEAL SERVICE OPTION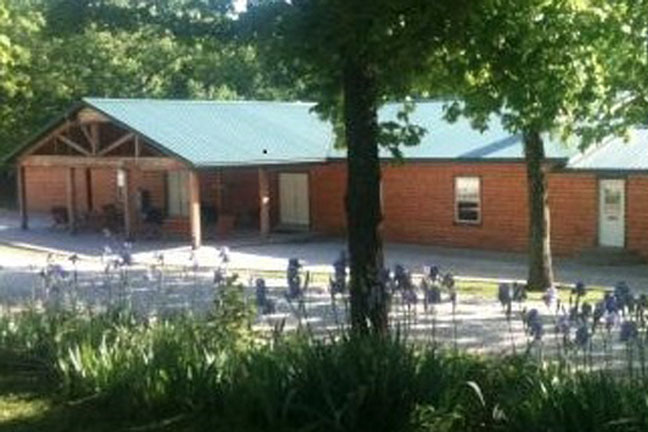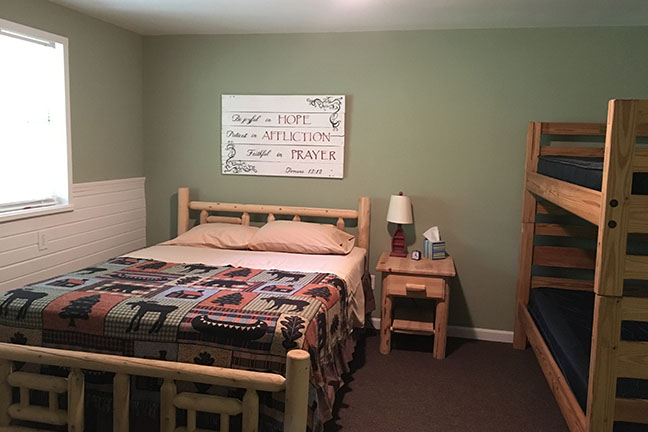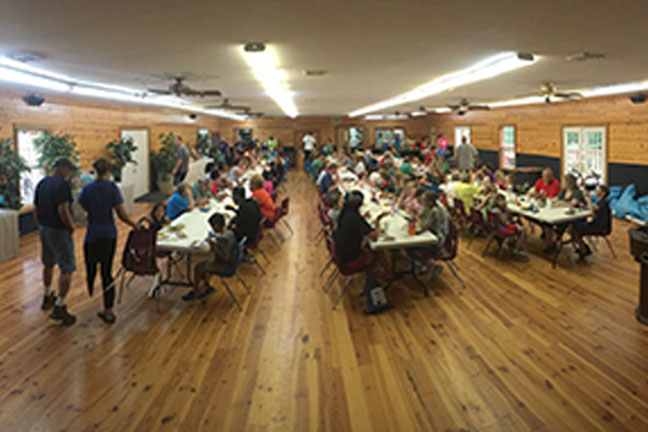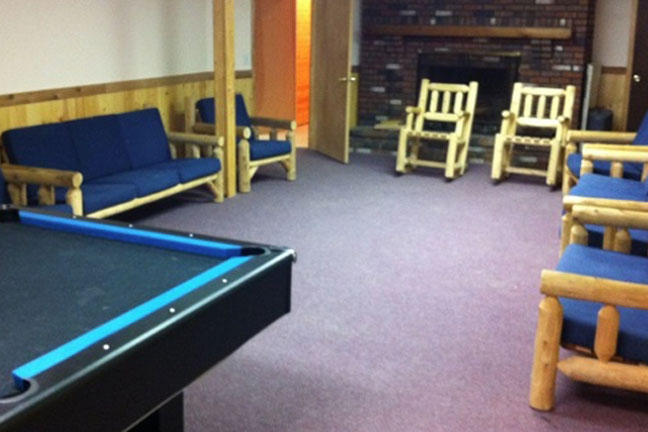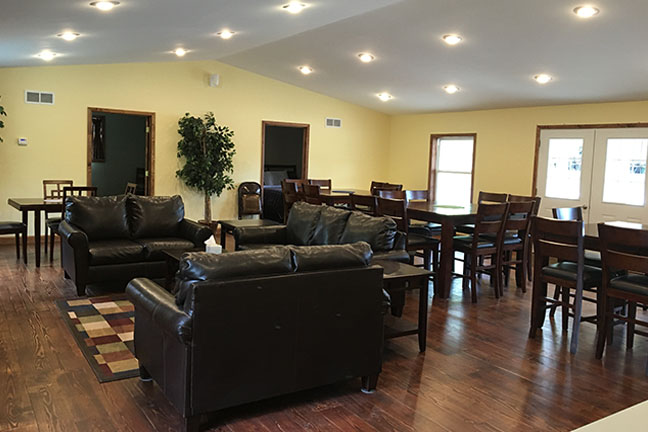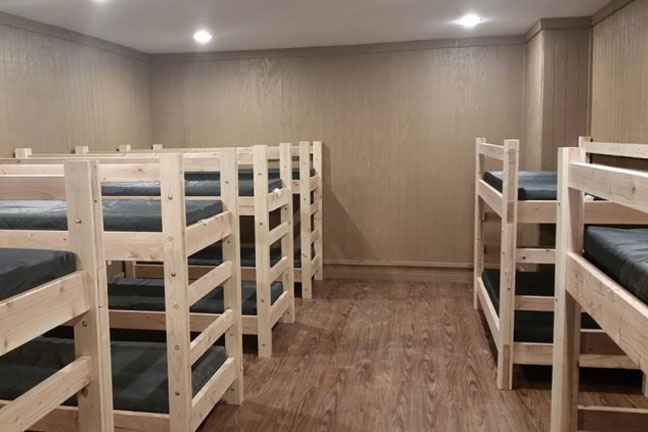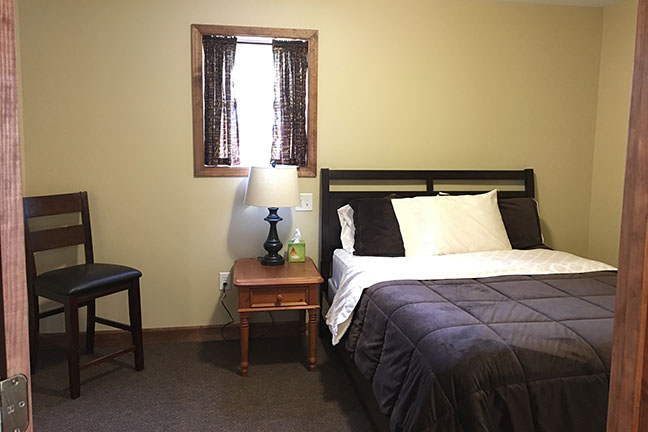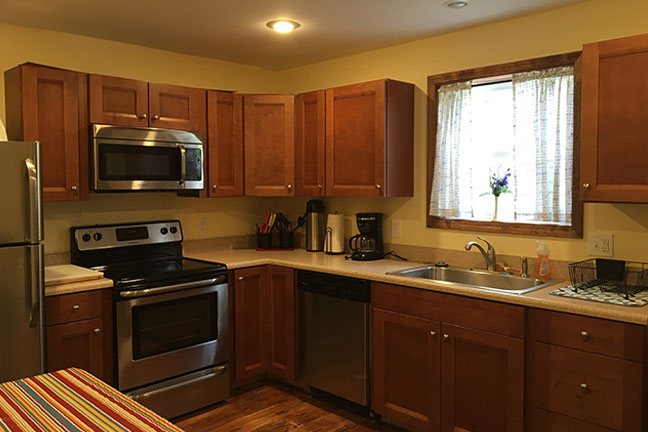 Cedar Lodge is our smaller, retreat style building. The upper level is fully handicap-accessible. The upstairs features a kitchen, a large meeting room with a fireplace and a 55-inch flat-screen television, two bedrooms with queen-size beds and two handicap-accessible bathrooms. Downstairs are two dorm-style rooms with seven sets of bunks (sleeping a total of 28 downstairs), as well as bathrooms and showers for each room.
Log Cabins We have three log cabins nestled into our more wooded area available for our larger groups who need more sleeping space. Cabins have both AC and heat, so they can be enjoyed year round.  Our  cabins have two levels, and each level will sleep up to 12 individuals (6 sets of bunk beds). Each level has separate bathrooms and showers for your convenience. Please note: Cabins may only be reserved with use of Nebel Hall.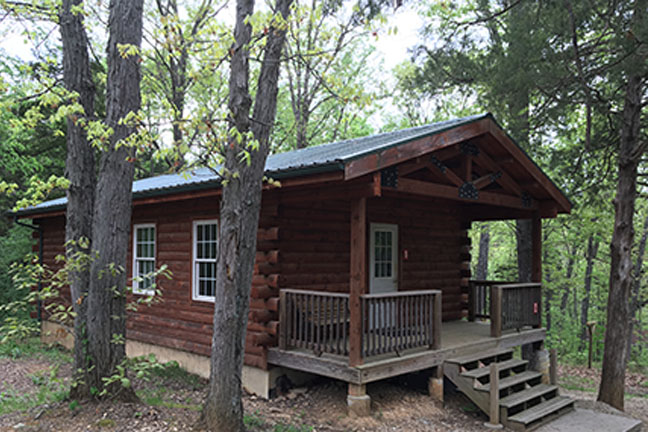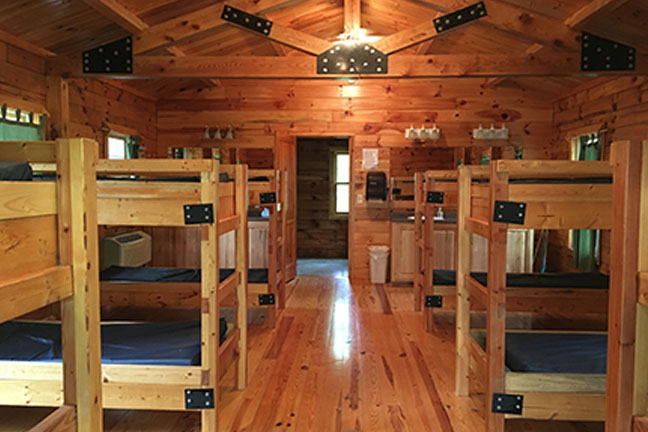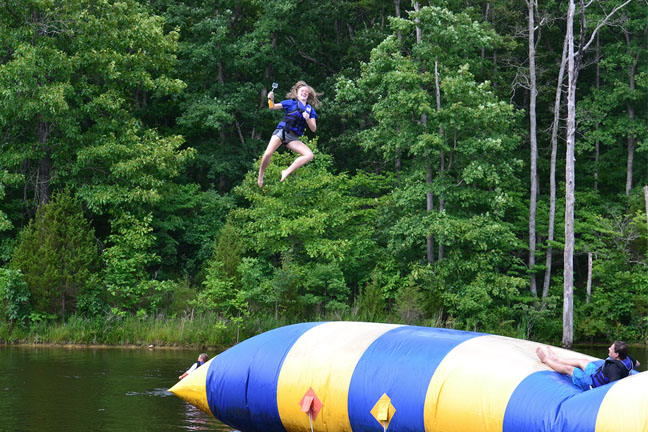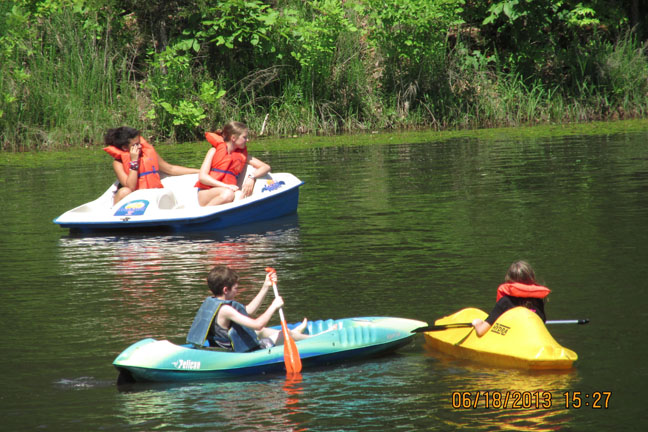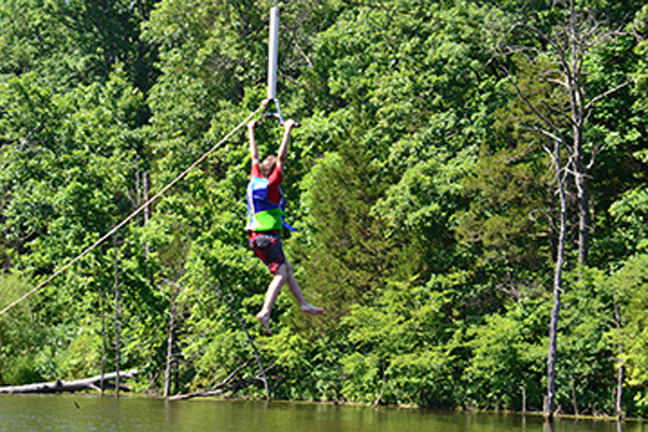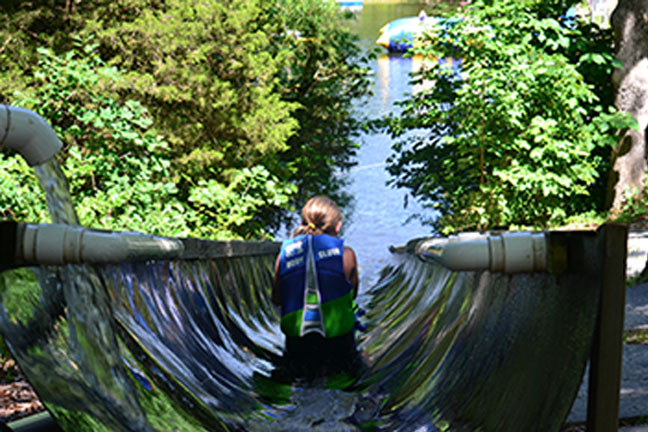 The Lake   When you visit the lake, you will be met with our now-famous "blob."  The blob has become one of our main features on the lake, enjoyed by brave souls of all ages. In addition to the blob, we have a zipline that will take you dangling out over the lake so you can drop into the water.  In the event that you are not the adventurous type, we also have a waterslide, paddleboats and kayaks for your use.  Lifejackets are provided, but you are welcome to bring your own.  **Use of our lake REQUIRES the presence of a lifeguard**
Pool  For people who like a little more controlled environment while swimming, we offer a swimming pool.  Our pool is 6′ at the deepest, where you will also find a water slide to enjoy.  Our shallow end is 4′ where you can play games like water basketball or "dive" for our weighted water rings.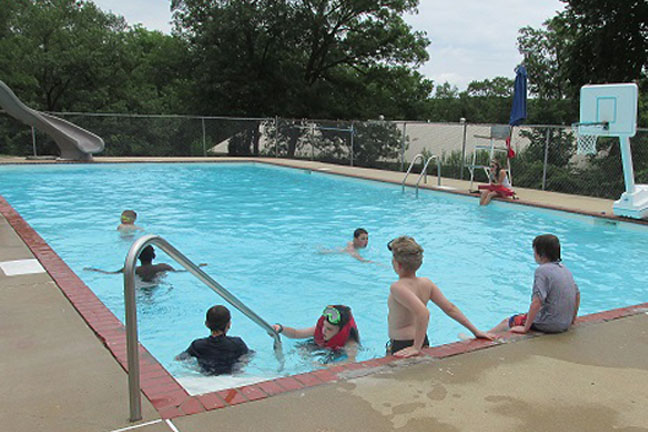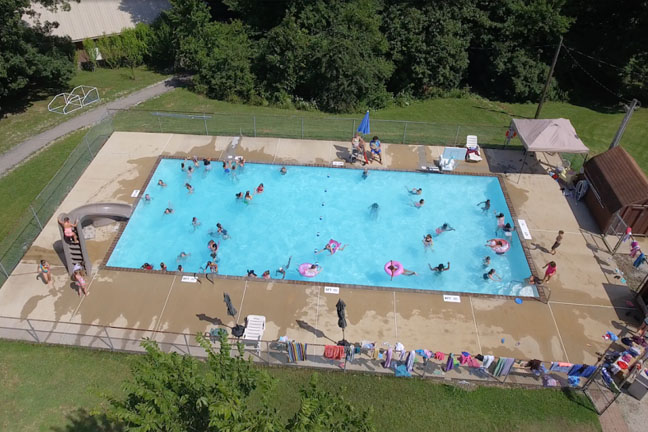 If you are looking for a place to hold a retreat, leadership getaway, or a place to send your minister and family for a sabbatical, we can accommodate most requests. For more information, please call the camp office at 636.585.2262,  email us, or click the button above to send a rental request.